Description of Innovative 9105-XHD:
This is a powerful arm capable of supporting monitors up to 69 lbs. The monitor floats above the work surface, where it can be easily repositioned. This is an extremely durable steel arm, with guaranteed years of use. Includes our spring-assist monitor tilter for effortless monitor motion.
A specially reinforced Flexmount, which provides options for clamping or bolting to desk or counter.
Technical Drawing for Innovative 9105-XHD Extra Strength Heavy Duty LCD Monitor Desk Mount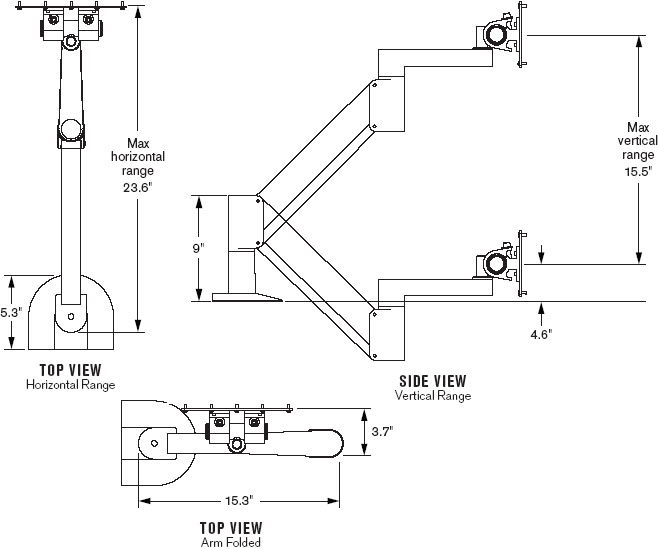 Features of Innovative 9105-XHD-1500-NM:
Technical Specifications of Innovative 9105-XHD:
Horizontal Range:
23.6"
Rotation:
360° at three joints
Monitor Tilt:
200°
Monitor Pivot:
Landscape to Portrait
Monitor Compatibility:
VESA 75 mm and 100 mm
Cable Management:
Cables are clipped beneath arm
Mounting Options:
FLEXmount, Wall, Through Desk
Monitor Weight:
35.5 - 69.1 lbs